Welcome to
operation baby new year
​
They are expensive! Today 1 in 3 families struggle to provide diapers for their children.
​The average child will use more than 2,700 diapers in the first year alone, which can add up to more than $550 (based on an average price of $0.20 per disposable diaper).

For too many, cloth diapering isn't an option. Most day care centers will not accept children without providing disposable diapers. They can not be washed in most public laundromats, and the can not be used in homeless shelters.

63% of average families couldn't afford a $500 emergency.
A one-earner couple working for the federal minimum wage of $7.25 per hour would need to work 60 hours a week, well over the standard 9-5 workday to which most Americans are accustomed.

According to a 2010 USDA report, the average middle-income family will spend roughly $12,000 on child-related expenses in their baby's first year of life. By age two, parents are up to more than $12,500 per year.

Lack of access to diapers and supplies can cause children to get sick, and force families to skip work in order to care for their infant or toddler.

​Unable to afford diapers, they are forced to choose between a range of undesirable alternatives such as cutting back on basics such as food, utilities or child care in order to purchase diapers for their children.

That is why we started Operation Baby New Year, to make sure no parent or guardian has to make those difficult choices in times of need. Over the last three years, we've been able to raise over 350,000 diapers for local organizations, agencies, programs, shelters, and food shelves that service hundreds of families in you area.

With your support, we can make sure that there are enough diapers to support local families this holiday season.

It's that time of year again!
We are excited announce our annual holiday diaper drive, "Operation Baby New Year" beginning on December 12th 2017 through January 1st 2018!

During the holiday season over the last two years, Operation Baby New Year has been a huge success! Our volunteers and community partners were able to raise over a whopping 350,000 diapers!
​
Follow the links at the bottom of the page to learn more about where you can drop off your diapers donations for the 2017-2018 drive, upcoming diaper drive events, the organizations we are supporting, and how YOU can can help cover the butts of central Minnesota's tiniest residents!
---
| | | |
| --- | --- | --- |
| Learn where and how you can drop off diapers near you! Can't drive? Too far? Purchase diapers online and have them shipped right to the drop site! | Would your church or business like to help spread awareness through your networks? Are you an individual looking to get more involved? Contact us to find out how! | Find out more about the organizations our diapers are going to, and how you can support them in 2016! |
Powered by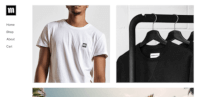 Create your own unique website with customizable templates.